Pay Tax Attorney PAUL W. RAYMOND using you Debit or Credit Card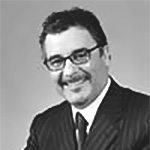 All payments are processed through PayPal.
You can pay with your Credit/Debit Card.
(Visa, MasterCard, American Express, and Discover)
If you have a PayPal Account, you can use your PayPal Balance.
It is NOT NECESSARY that you have a PayPal Account to use your credit card.
By clicking the "Make A Payment" button you agree to Paul W. Raymond's Terms and Conditions.
To My Valued Clients: Many of you have asked over the years for me to accept Credit Cards for services provided by my office and I have finally agreed to do so via this website and processed by PayPal. Because of the stringent requirements imposed on how an attorney handles finances, there are some special conditions that must be met in order for me to be able to provide this convenience. Therefore, by clicking the "Make a Payment" button on this page, you agree that you have read and that you agree to my very brief Terms of Service. Thank You! —Paul
Terms of Service
This agreement is made by and between Paul W. Raymond, a California Licensed attorney (hereinafter referred to as ATTORNEY) and the end user (hereinafter referred to as CLIENT)
The ATTORNEY and CLIENT hereby agree as follows:
ATTORNEY'S credit card transactions and e-check transactions are all processed through PayPal. CLIENT has received an invoice, statement, or communication whereby CLIENT is aware of an amount owed to ATTORNEY and wants to take advantage of the Credit Card Payment portal made available here on ATTORNEY's website: OcTaxLawAttorney.com to make a payment amount the CLIENT will voluntarily decide to pay for services already provided and accepted. CLIENT will use this portal to make a partial, progress or full payment and has complete control to enter the payment amount CLIENT desires to pay at this time. CLIENT agrees that CLIENT has received these services from ATTORNEY and the CLIENT is satisfied as to the services received and that CLIENT understands that this payment for services is NON-REFUNDABLE. CLIENT agrees CLIENT will not dispute this payment for services rendered with ATTORNEY'S credit card processing service, PayPal, nor CLIENT'S credit card issuer, as the payment amount CLIENT enters will be for services already rendered and accepted by CLIENT. As CLIENT, I hereby guarantee and warrant that I am the legal cardholder for this credit card or bank account and that I am legally authorized to enter into this onetime payment to ATTORNEY. CLIENT further authorizes this amount to be charged to CLIENT'S credit card or checking account via ATTORNEY'S PayPal processing. CLIENT agrees and acknowledges that the laws of the state of California shall govern the validity, construction, interpretation and effect of this Terms of Service Agreement. This agreement shall be binding upon the parties.